Pilates
Osteopathy may help ease pain or aches and further benefit maybe gain through exercise or movement therapy. Recent NICE guidance supports manual therapy and exercises as best care for low back pain and sciatica – see https://www.nice.org.uk/guidance/ng59/chapter/Recommendations#non-invasive-treatments-for-low-back-pain-and-sciatica. Yoga and Pilates classes, for example, are extremely popular as participants feel the benefits and can take control of some of their own rehabilitation.
Gail, at Osteopathy at the Mews, has practised yoga and Pilates for many years. She often uses stretches and strengthening exercises from these, in addition to the osteopathic treatment, to help your recovery. She is a trained Pilates using the rehab-focused APPI method.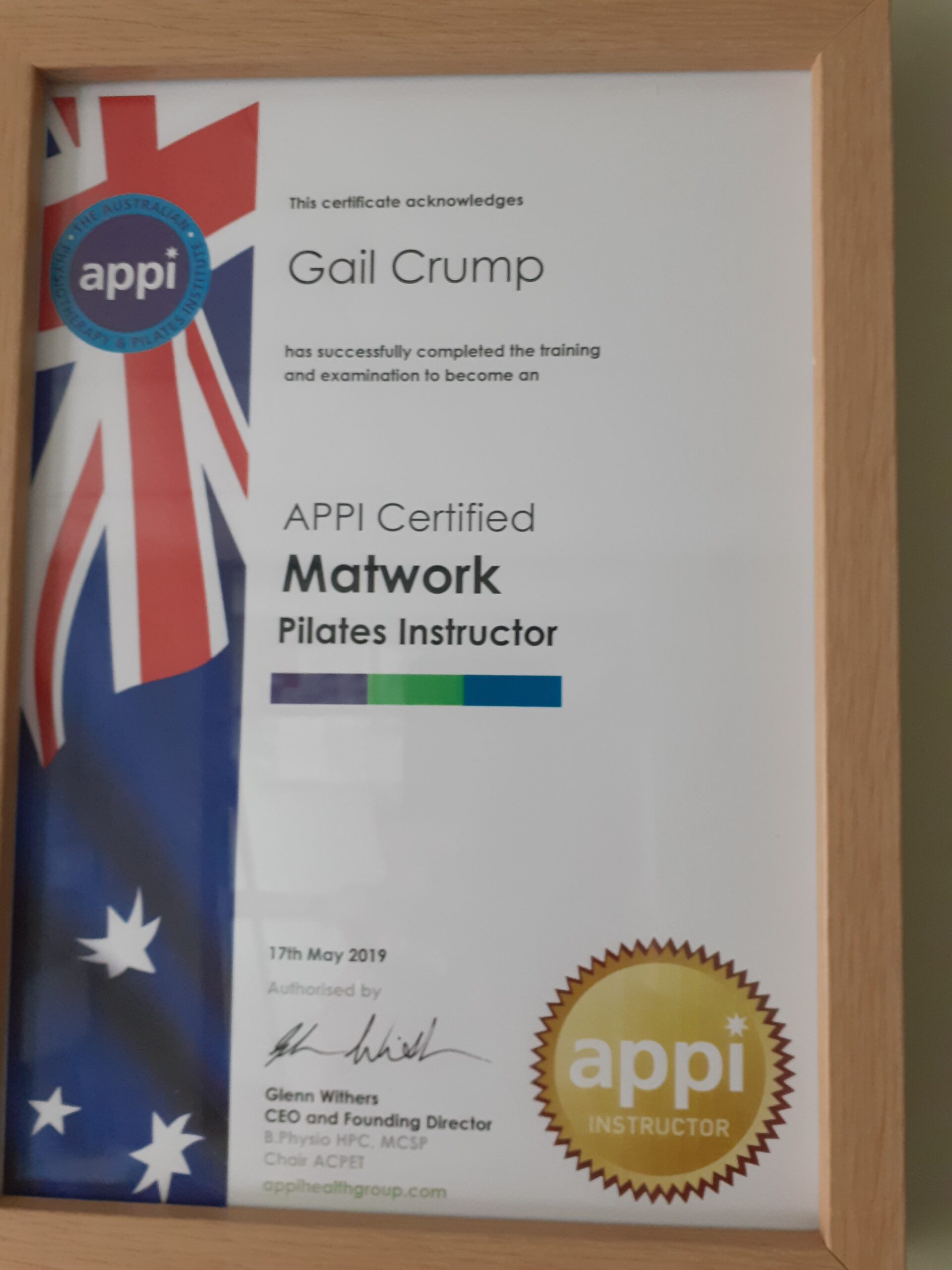 Even if you have no Pilates experience there will be a beneficial exercise for you.
Movement therapy sessions
Individual and small group sessions of therapeutic movement, including Pilates and yoga postures, are now available with Gail in Old Town. These will focus on strengthening and stretching the body as well as breathing and centering to calm the mind. These sessions are particularly focused on rehabilitation and are suitable for all abilities or those beginners exploring movement as therapy.
Matwork classes run on Thursdays in Alfriston.
Please contact me on 07710 701 273 to discuss the classes or go to the Contact Us page of the website https://www.osteopathyatthemews.com/contact-us/
I will need to speak to you before you join a class to ensure suitability and safety. There is also a health-screening form that must be completed prior to attendance.