Perinatal osteopathy
Becoming pregnant and being parents is both exciting and challenging. Unfortunately fatigue or aches and pains can get in the way of your enjoyment of these special times and effect your ability to cope.
Discomfort during pregnancy
As your baby grows your body will have to make enormous changes to accommodate this. You may feel back pain; shoulder pain; nerve pain such as sciatica; pains around your pelvis which cause problems with walking; pains around your ribs and more. You do not have to put up with these discomforts though as gentle osteopathic treatment can help.
Gail will help your body cope with changing needs during pregnancy and in the post-birth period.  Treatments are hands on but there may also be ways to help you such as advice and guidance through your parenting period.
Real-life parenting experience
She has two children herself so can easily understand the stresses and strains you are going through. Not only is pregnancy a body-changing experience, breast-feeding hormones can also effect your body's strength and resilience. You may also sit awkwardly when feeding or cuddling your baby to sleep. Placing your baby in its crib in the middle of the night or repeatedly bending over to a toddler can strain your back.
It is hard work but usually relatively little input is needed to get you back to being a parenting super-star! You can then look forward to playing games with your little ones; kicking a football around; exploring the beach or playing in the park.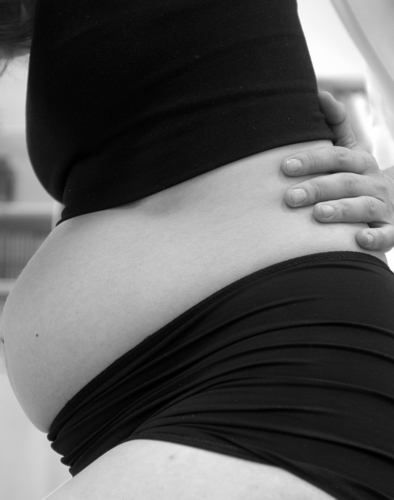 Perinatal osteopathy could help both you and your baby find comfort and contentment.
I love treating during these precious years  – helping you get the best out of every moment, so please call or book in online.  Babies are welcome at your consultation and there is flat, buggy-friendly access to the treatment room.
For further information or to discuss your case please contact us