About us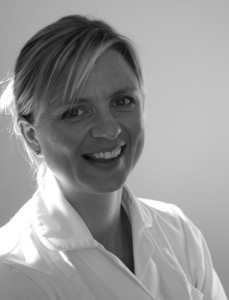 Gail has been practising osteopathy in Eastbourne since graduating (with distinction) in 2004 from the British School of Osteopathy. During this time she has treated many thousands of patients of all ages with a variety of problems. This means you can be confident she will know how osteopathy may be able to help you. Treatments will help ease your pain and you will be guided about symptom management.  As a fully-qualified Pilates teacher she may also recommend exercises for you to do to get you back to life as it should be.
She is passionate about the value of movement in life for both physical and emotional wellbeing. With experience of endurance sports, yoga, Pilates and endless dog walks over the Downs she probably has a few tips and advice to share on physical activity.
Gail has two children so has a personal, as well as professional, understanding of how the body changes through and after pregnancy.  With a full appreciation about the demands of parenthood she will encourage self-care. This will keep you better-able to care for others.
Her training includes both structural and cranial osteopathy and she also holds a Postgraduate Diploma in Health from Brighton University.
All osteopaths have to be registered with the General Osteopathic Council to enable practise. This requires osteopaths to partake in Continued Professional Development involving 30 hours of certified training per year. She is a standby clinic tutor for the European School of Osteopathy, and is a BUPA and Aviva healthcare provider.
"I have been using Gail Crump for many years and I have found her to be professional and friendly. I have always found her treatment effective and her recommendations for exercises at home have assisted in the healing process. I have no hesitation in recommending Gail and have recommended Gail on numerous occasions to friends and family." Dorothy, West Sussex.
To book an appointment for Osteopathy in Eastbourne please click here.